The Nairobi Hospital Physical Medicine Centre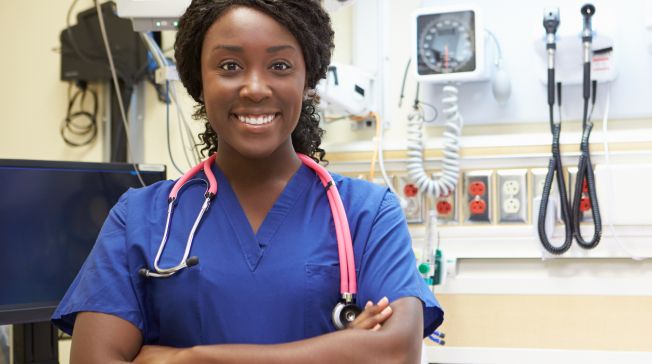 History
The Nairobi Hospital's Physical Medicine Centre began in 1968 as the Physiotherapy Department. Over time, the division expanded, making room for other clinical departments and subsequently evolved to become the Physical Medicine Centre.
Physiotherapy
Our Physiotherapy treatment helps restore movement and function to as near normal as possible after injury, illness, developmental problems or other disability.
Physiotherapy Services
Orthopaedic Manual Therapy
Neuro - Rehabilitation
Respiratory Therapy
Cardiac Rehabilitation
Paediatric Physiotherapy
Sports Medicine (Injury Assessment & Management) Women's Health (Pre- and Post-natal Services, Pelvic Floor Rehabilitation)
Spirometry Test Procedures
Lymphedema Management
Supply and Fitting of Supportive Devices i.e., crutches, corsets
Neuromuscular Musculoskeletal Cardiovascular
Hydrotherapy
This is the use of water for treatment purposes. The Nairobi Hospital has a qualified and certified hydro therapist who will take you through a range of activities geared towards:
Relief of general body pains
Relief of joint pains
Gain training after injury
Rehabilitation after a stroke or Guillain-Barré syndrome
Joint replacement
All Hydrotherapy patients are required to undergo a hydrotherapy assessment and COVID 19 test before treatment is commenced.
Operating Hours
Monday to Friday: 7:00am - 8:00pm
Weekends: 8:00am - 7:00pm
Inpatient: 24hours
Occupational Therapy
This is treatment helps to improve the cognitive, physical, and motor skills of both adults and children so as to achieve independence in all areas of their lives and enhance their self-esteem and sense of accomplishment.
The Nairobi Hospital Occupational Therapy is provided by highly skilled Occupational Therapists who are registered with the Kenya Occupational Therapy Association.
Occupational Therapy Services
Neurorehabilitation for children and adults
Hand Therapy
Scar Management
Developmental Milestone Training
Sensory Integration
Fabrication of splints
Daily living activities
Operating Hours
Monday to Friday: 7:00am - 8:00pm
Saturdays: 7:00am - 3:00pm
Sundays: Closed
Speech And Language Therapy
The Nairobi Hospital has qualified speech and language therapists who assess, advise and treat communication disorders in both children and adults. The disorders may have existed from birth or been acquired later in life through illness or injury.
Speech and Language Therapy Services
Speech Therapy
Language Therapy
Voice Therapy
Swallowing Therapy
Stammering Therapy
Alternative Communication
Operating Hours
Monday, Tuesday, Wednesday & Friday: 9:00am - 5:00pm
Orthopaedic Technology
At the hospital, we employ Orthopaedic Technology which helps in the measurement and fabrication of orthopaedic devices such as ankle foot orthoses (AFOs), braces, prostheses for both upper and lower limbs, measured and fitted corsets and pressure garments.
Equipment For Hire & Sale
This division has both orthopaedic assistive devices as well as surgical items that are available for hire or for sale. The following are the items available in the PMC:
Different types of wheelchairs, including motorized (for hire)
Elbow and axillary crutches (for hire)
Adjustable and non-adjustable walking frames (for hire)
Tripods
Squeeze balls
Leg splints
Surgical items
Anti-embolic stockings
Pressure graduated stockings
Travel stockings
Supports corsets, knee supports, ankle supports, wrist supports, etc.
Breast prosthesis
A 100% deposit is required for items on hire which includes a daily charge. For company or insurance paying clients, a letter of authorization should be presented in advance.
Other Services
Here are other services that are offered at the Physical Medicine Centre
Home Care Services
Medical Gym Services
Outpatient Centres Offering Physiotherapy
Outpatient Centre – Galleria Mall
Outpatient Centre –Warwick Centre
Outpatient Centre – Kiambu Mall
Anderson Specialty Clinics
Contact Details
Physical Medicine Centre
The Nairobi Hospital, Argwings Kodhek Road
Nairobi, Kenya
Main Hospital 24-hour Switchboard: +254 (0) 20 2846 5000 / 6000 or +254 (0)703 082000
Direct Line: +254 (0)703 082 621 or +254 (0) 20 284 5621
Email: hosp@nbihosp.org