These are the radiology services available at The Nairobi Hospital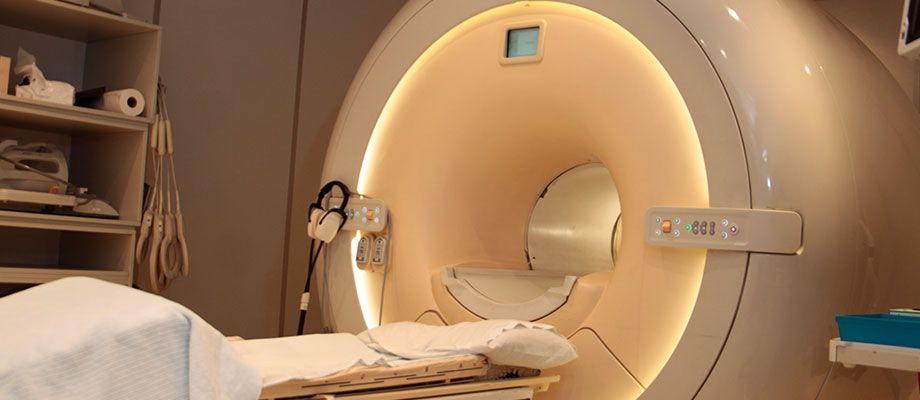 The Nairobi Hospital Radiology Department utilizes the latest advanced technology in order to provide the highest quality Diagnostic and Therapeutic Radiological services. It also has an integrated Radiology Information System (RIS) and Picture Archiving and Communication System(PACS) that enables easy and quick access to imaging data once the patient has been scanned. This greatly improves patient turnaround times and data management(storage, retention and retrieval).
General Radiography (x-ray) and Fluoroscopy
Routine and emergency radiography services in the Main Hospital and Outpatient Centers (OPCs)
Portable radiography
X-ray examinations requiring special dye (Fluoroscopy) e.g. Barium examinations, HSG, MCU
All examinations from outpatient centres reported centrally
Magnetic Resonance Imaging
Main hospital has 2 MRI machines with a magnetic field strength of 3T
Routine neurology, body, musculoskeletal imaging
MRI Spectroscopy
Special procedures – Cardiac MRI, MR angiography, Diffusion Tensor imaging, MR neuronavigation
Bone Densitometry
Dual energy x-ray absorptiometry (DEXA) uses low energy x-rays to measure bone mineral density
Ultrasound
Multiple ultrasound suites in the main hospital and all the outpatient centres
Portable ultrasound services available for inpatients
Echocardiography services to support the cardiac catheterization lab and cardiology clinics
4D obstetric ultrasound scans
Doppler US, Elastography
Point-of-care US
Interventional Radiology
Precision Image guided procedures such as biopsies, pleural and ascitic tapping, percutaneous gastrostomy tube placement under the guidance of ultrasound, fluoroscopy and CT
Percutaneous biopsies and drainages
Stent insertion
Embolization procedures
OPG
Orthopantomogram machine acquires a panoramic x-ray of the upper and lower jaws including the teeth.
Computed Tomography (CT)
Main Hospital has 2 CT scanners (128-slice and 64-slice)
CT scanners in Warwick and Galleria OPC's
Performing cross-sectional whole-body imaging including but not limited to oncological imaging, trauma imaging and other diagnostic imaging procedures like virtual colonoscopy and bronchoscopy
Specialized angiography procedures including cardiac and coronary angiography
Breast Imaging
Digital mammography for both screening and diagnosis of breast cancer
High quality breast ultrasound
Imaging guided biopsy when required for diagnosis of detected breast lesions
Cardiac Catheterization Laboratory
The Nairobi Hospital continues to lead in cardiac procedures. They include the following:
Diagnostic cardiac angiography
Coronary artery balloon angioplasty and stenting
Balloon valvuloplasty
Cardiac catheterization
Chemotherapy port implantation
Temporary and permanent pacemaker implantations as well as complex cardiac defibrillators for heart failure
Coil and chemical embolization treatment for tumors and vessel malformation
Placement of inferior vena cava filters to prevent migration of blood clots from legs to heart and lungs
Nerve blocks for chronic back pains
Echocardiography
For a cardiac checkup, call our Radiology Department on 0703 082640 to book an appointment.