The Nairobi Hospital Convention Centre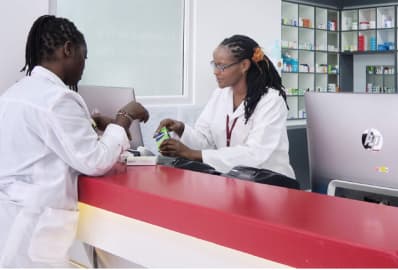 Located at Anderson Centre, The Nairobi Hospital Convention Centre is one of the most practical meeting facilities in Nairobi. It provides modern amenities at a central location that is easily accessible from any point in Nairobi.
The Nairobi Hospital Convention Centre (TNHCC) combines the impassioned dedication of its capable personnel with an extensive range of premium venues, services and facilities.
This innovative venue offers a comprehensive array of services for international and locally based clients, playing host to prominent global conferences, trade shows, concerts and celebrated stage productions.
Our expertise in transforming the ordinary into the extraordinary has seen elegant conferences, glamorous banquets and exhibitions come to life. We roll out the red carpet, whether it is a discreet business meeting or an international exhibition.
You can enjoy the following services and amenities:
WiFi
Public address system
Projectors and smart boards
Air conditioner
Catering services
We have different rooms for different meeting capacities. Choose from the following room sizes:
1 - 350 seater Amphitheater
1 - 150 seater Capacity Collapsible Room
1 - 80 seater Plenary Room
4 - 25 seater Meeting Rooms
4 - 16 seater Meeting Rooms
Since opening in 2017, our mandate has been to generate economic and community benefits for Nairobi while filling a perceptible gap in the destination tourism infrastructure, with the potential to deliver a phenomenal impact on the national economy.
TNHCC has since continued to raise the profile of Nairobi as a sought-after Conference Tourism destination. It is also gradually maintaining and growing the economic and social contributions it makes to the destination.
Located on Nairobi's Upper Hill business hub with the iconic presence of Ngong Hills backdrop and a stone's throw from The Nairobi National Park, TNHCC offers a unique combination of world-class venue and facilities, service-orientated flexibility and professional staff committed to exceeding the expectations of our clients and their guests.
This multi-purpose convention Centre was designed to amaze you with the possibilities ─ providing highly advanced technology services, large-scale capacity venues, fully equipped boardrooms and onsite five-star catering.
The state-of-the-art Nairobi Hospital Convention Centre offers convenient access to all the major visitor amenities (5-star Hotels; Leading Commercial Banks, Royal Nairobi Golf Club; Jomo Kenyatta International Airport; Wilson Airport and Shopping Malls).
We invite you to take your meeting to a higher level at The Nairobi Hospital Convention Centre.